Sponsor
Posted By

IceCube


Verification
LAST VERIFICATION
Working 7 years ago
by

welbertpogi
Tags
Rating
Socket Weapons Gold Making Strategy
Submitted:
9 years ago
(06.06.2012)
Description
This is a simple D3 gold making strategy yet it can turn a very quick profit for you.
Instructions
This has to do with buying open socketed weapons from the auction house. As you may have noticed a lot of players will hop on the auction house and buy the highest DPS weapon they can afford.
This is good for us because we are going to buy a cheap lower DPS weapon with an open socket and then put a ruby into it making the DPS much higher then relist the item and make some quick easy gold.
This screenshot shows a higher DPS weapon with a ruby selling for 40,000 gold: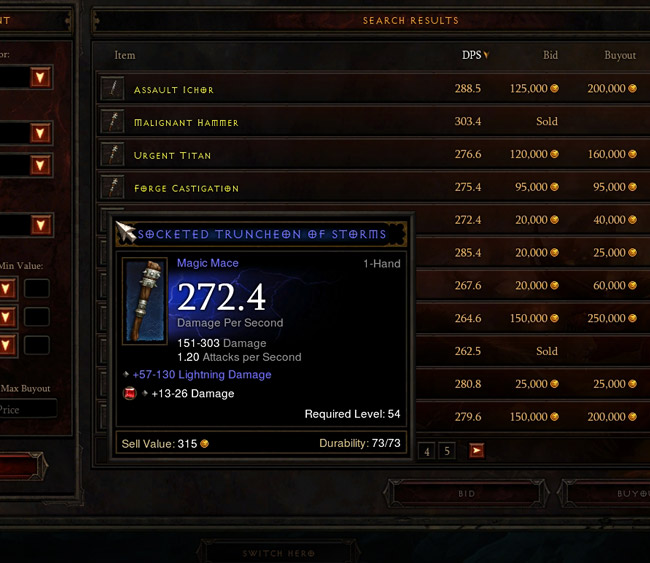 This screenshot shows a very similar weapon selling for 6,000 gold without the ruby in it: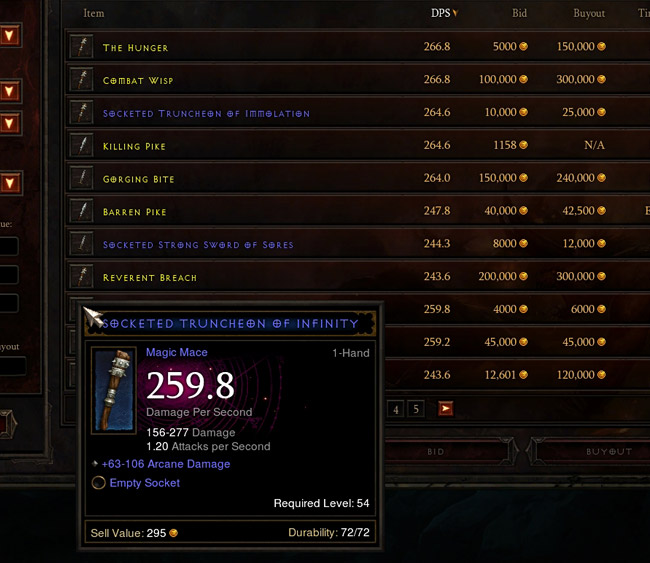 So all you need to do is buy the open socketed weapon for 6,000 and a square ruby for about 8,000 and then relist the weapon for 40,000 making you 26,000 in quick easy profit!
We recommend working with weapons that are in the 50 to 58 level range as a lot of players will be upgrading their weapon every level to get through hell.
Socket Weapons Gold Making Strategy Screenshots
Does this still work?