Introducing the Rohan Bot
Posted 9 years ago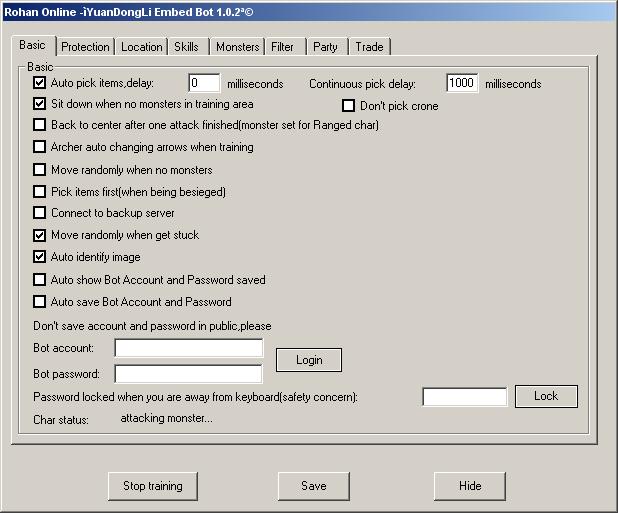 We are proud to introduce you to the newly available (on GameXploits) Rohan Bot that features an extensive, configurable, and easy to use GUI for flawless botting in Rohan Online.
View the Rohan Bot page.
We also have guides and a FAQ in the discussion board attached to the page.
The official Rohan Bot website is also now available.
30th May 2020 | Category:
Rohan Online
by

IceCube
|
Permalink
| Views: 3892