Sponsor
Posted By

Qokaine


Verification
Sorc Botting Setup Guide for D2RAssist has no user verifications.
Tags
Rating
Sorc Botting Setup Guide for D2RAssist
Getting started with the D2RAssist bot is easy
| Submitted:
1 year ago
(01.12.2022)
Description
Quick setup tutorial and settings for lightning sorc
Instructions
So this guide is for all the sorc wanting to use the d2rassist bot
This guide was made with a lightning build but you can use fire or cold, we suggest fire due to certain cold immune but to each his own. You can also use these bot settings for other classes, but for getting started with bot setup this makes it very simple.
You'll want to setup your bot config like below if you are using zhipei integration you will enter the zhipei key which is much longer than the d2rbot key when it launches during cinematic screen. If you are just wanting to bot without zhipei then you will not be able to farm the mephisto & andariel routines.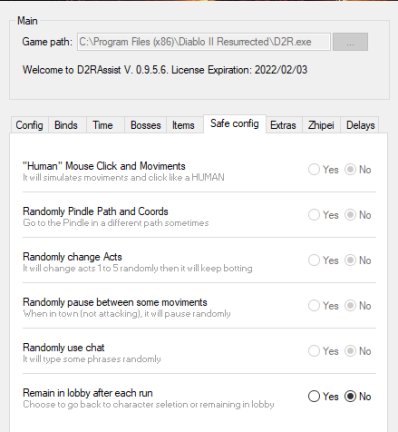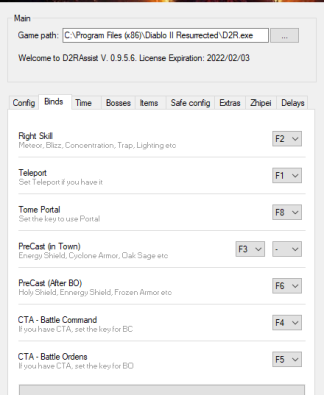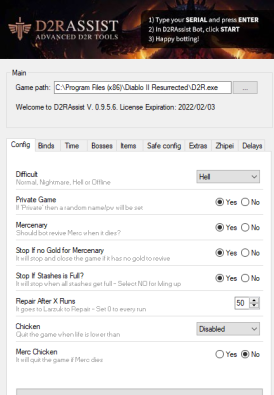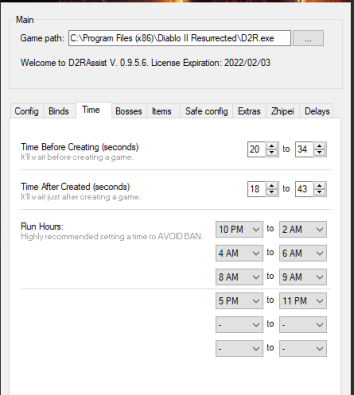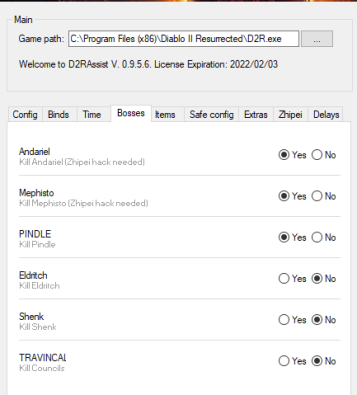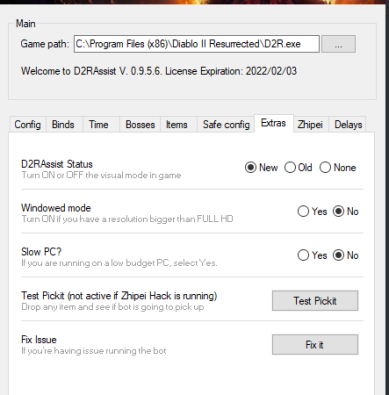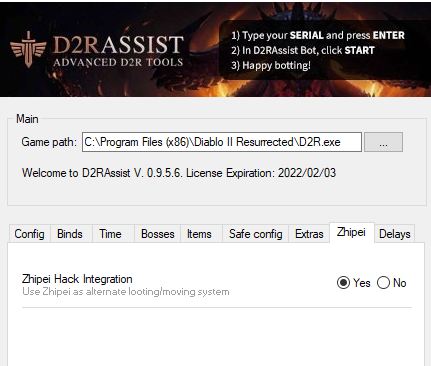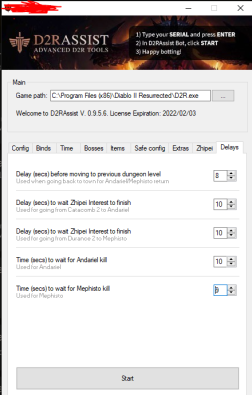 Sorc Botting Setup Guide for D2RAssist Screenshots
Does this still work?
Credits for Sorc Botting Setup Guide for D2RAssist
CorgilobacterJejuni