Sponsor
Posted By

Qokaine


Verification
Tags
Rating
Diablo 2 Resurrected Stat Editor
Breakpoint stat editor working online
| Submitted:
1 year ago
(01.13.2022)
Description
this will not make you god mode or anything but it will give a boost.
Instructions
Only certain breakpoints such as IAS, FCR, FHR, FBR can be edited due to server side limitations and you can only bump your character up 1-2 frames which can actually help you out by being able to reach breakpoints regardless of gear exactly and stack more Magic find gear.
There seems to be some confusion as to how Zhipei's breakpoint editor works so allow me to explain. Here are the breakpoints for each corresponding class for Faster Cast Rate and Faster Hit Recovery.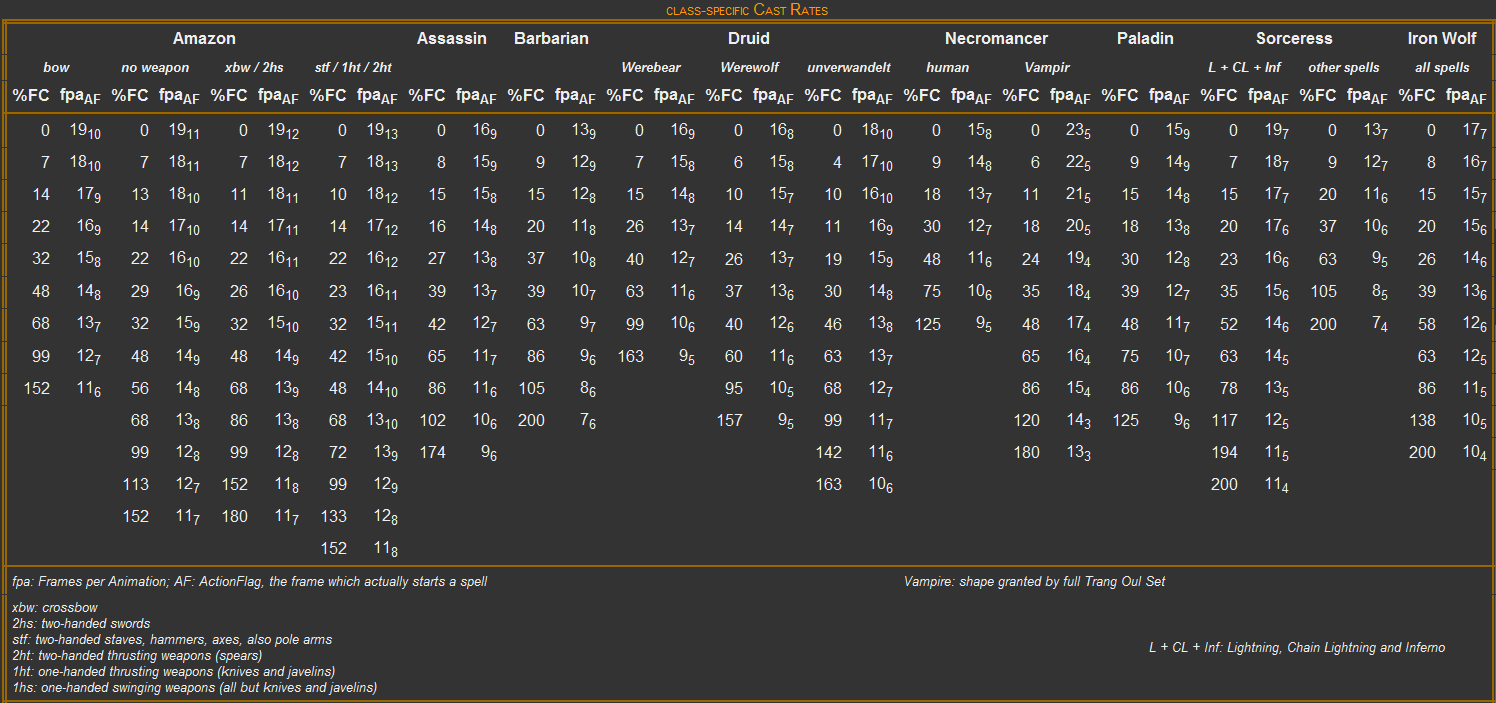 Now that we know what the BreakPoints are for the Classes, let's dive into Zhipei's editor.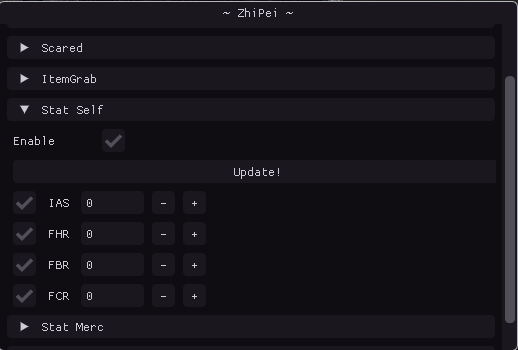 Now that we have that open let's go ahead and Press C to pull up your character information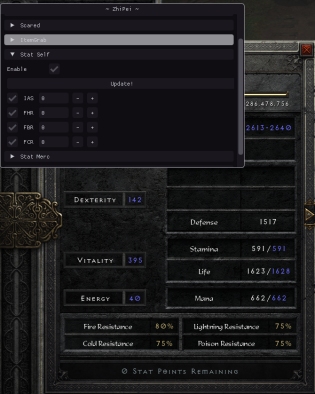 As you see to the right of the picture we have an advanced options so we can see the auto calculations given to us already.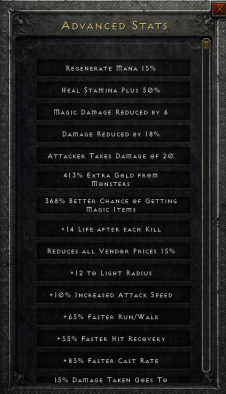 Alrighty... So, as you can see our focus will be Faster Cast Rate which currently is 85% Now let me be clear.. Even though you can set some arbitrary number and get it to show, doesn't mean that the given stat is actually what the character is given. That being said this "hack" so to speak allows a buffer of 1 1/2 frames So as you can see again my Stat is 85% seeing I'm already past the 75% frame the buffer will be easy. So, let's go to Zhipei and add the right stat.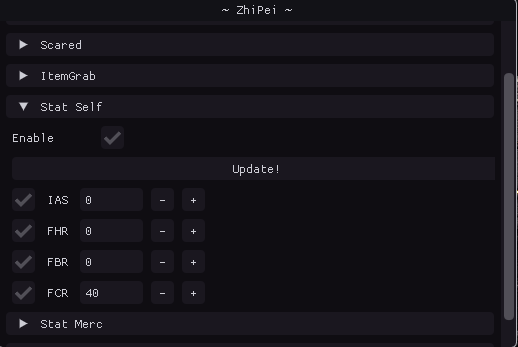 Now the right frame is shown on the character which is indeed also given to the character.

Diablo 2 Resurrected Stat Editor Screenshots
Does this still work?