Korean Government vs L2Walker
Posted 12 years ago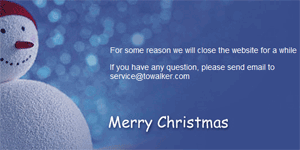 Botting has become such a popular trend in Lineage 2 that the domestic Government of Lineage 2 creator NCSoft is persuing bot developers by law. It was done once before with the popular Lineage 1 bot LinMate and now they're persuing the Chinese L2Walker developers.
L2Walker is a popular bot application that was developed by Chinese programmers.
The main L2Walker website was taken down and replaced with a message that read "For some reason we will close the website for a while"
The reason it has been confirmed is because the Korean Government is pressing for the termination of L2Walker.
However, L2Walker English spokesperson confirmed that L2Walker WILL continue but more underground.